About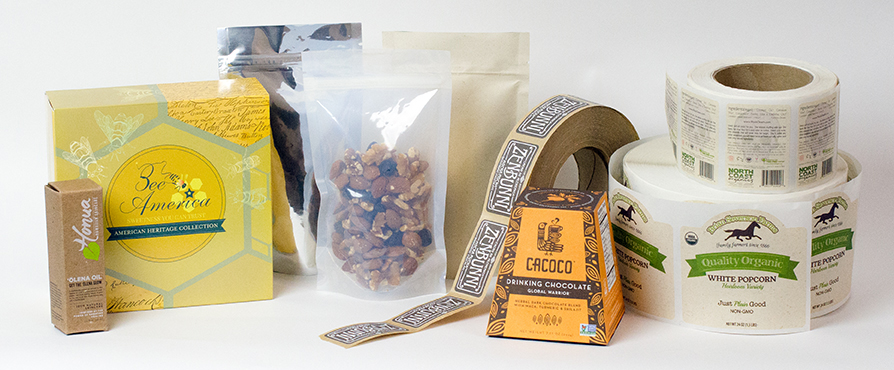 Elevate Packaging is dedicated to revolutionizing the packaging and adhesive label industry by providing the most innovative and best-in-class sustainable packaging and labels.
Today, much has changed in sustainable materials, sustainability innovation, sustainable supply chains, and packaging converting. Much has also changed in climate change awareness, corporate responsibility, local business support, government and policy, and responsible waste management systems in communities throughout the USA and globally.
The sustainable packaging movement is stronger than ever and continues to accelerate!
Businesses seek sustainable solutions from B2B packaging manufacturers
Elevate Packaging has been a leader in sustainable packaging since 2000. We've been exclusively dedicated to sustainable packaging solutions since the day our doors opened for business. As an innovator we invest in research and development of sustainable packaging, leading the industry and bringing sustainable packaging to the next level. Elevate Packaging remains focused on sustainable packaging leadership and innovation, introducing the most advanced sustainable packaging. We continue to drive forward - maintaining an unwavering commitment to providing world-class sustainable B2B packaging solutions to brand owners. Our friendly and team of sustainable packaging experts can help with your sustainable packaging challenges!
Our many years of sustainable packaging experience have been the hallmark to our success in serving B2B sustainable brand packaging needs. Years of experience have established an unrivaled and unprecedented sustainable packaging expertise in the industry. Elevate Packaging has become the "go to" supplier as well as supplier and expert to much larger and long established packaging manufacturers. Our sustainable packaging solutions are beyond compare.
We proudly carry this revolutionary flag of sustainability and deeply rooted dedication by continuing to innovate, manufacture and introduce new and world-class sustainable packaging and adhesive label solutions, all conveniently available from a central one-stop source that is trusted and experienced. B2B packaging buyers no longer need to hunt (and hope) to find a transparent, responsible and reliable sustainable packaging supply source that is authentic and qualified to meet eco-friendly requirements (whether they be compostable, biodegradable, recycled, recyclable, or natural). Join the Sustainable Brand leaders who trust Elevate Packaging over nearly 20 years to partner with you in meeting all your sustainable branded packaging challenges!
We thank our loyal sustainable B2B packaging clients for their support since 2000, and welcome sustainable businesses to learn about these leading Sustainable Packaging Solutions.
The Elevate Packaging team welcomes you!
Respectfully,
Rich Cohen
President and Founder
Elevate Packaging, Inc.
ELEVATE PACKAGING is the leading source for sustainable packaging solutions and branding. Trusted experts in creating eco-friendly brand experiences with recycled, compostable, and recycle-friendly packaging, bags and labels. This is Your Eco-Packaging Source. We offer quick and easy online ordering for a wide range of eco & compostable packaging and labels. If you don't see an item you need, please let me know!