Eco-Friendly Label Printing
We print sustainable custom labels
You'll love them, and so will our planet.
Eco-conscious printing is about more than just the manufacturing process.
Sustainable printing involves awareness of the entire manufacturing chain. From day one Elevate Packaging and PURE Labels have been exclusively dedicated to sustainable packaging and labeling solutions. Our PURE Labels brand of eco-friendly labels are available in a wide variety of sustainable facestocks, ideal for all kinds of industries, and all with compostable adhesive.
Find Out More about PURE Labels & our eco-friendly printing.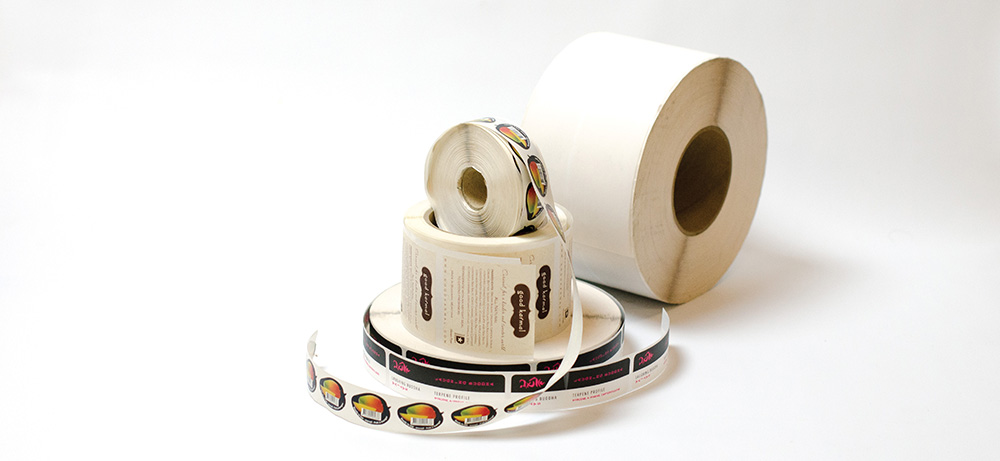 Every label we manufacture and print is #1 in its sustainable category.
We're the first and only company providing certified compostable labels and stickers, with compostable facestock and adhesive. Our PURE Labels Pressure Sensitive Adhesive (PSA) labels have been certified compostable by Din Certco registration #7H0088 following the testing basis of both ASTM D6400 and EN 13432.
Green printing is a great way to let customers know your company is authentic and sincere in its commitment to protecting the earth. Pair your compostable packaging with compostable labels for a holistic solution to plastic pollution.
Take a look at our PURE Labels Eco-Friendly Custom Label Options
Fully Compostable Custom Printed Labels.
"The biggest misconception people have is that all of the components of soy ink are made from soy,"
- Gary Jones, Vice President EHS of the Printing Industries of America.
Labels can be printed with compostable inks on commercial flexo printers. Flexo print runs tend to be rather large (e.g. starting 50,000 or 100,000 labels per artwork) so often the labels are printed digitally, which allow for print runs from 1000 labels and up. We print on a variety of digital printers with excellent quality results on the HP Indigo series of commercial printers. The ink is proprietary to HP and it is called electro-ink.
Many small businesses order less than 100,000 labels, and these are printed digitally. This means, however, that digital ink technology is used which is not soy or vegetable based.
All the labels printed on digital printers are fully compostable including the inks.


The inks we use have been studied, tested, and analyzed by OWS and have been found to not interfere with compostability.

We do not use soy ink as these inks are largely petroleum-based and a bit of a misnomer to their actual sustainability claims. There are concerns about soy inks as a greenwashing term. (Soy Ink: Myth vs. Reality via TiplePundit)

The labels printed on certified compostable adhesive labels with full color digital ink printing are still fully compostable. The printed inks do not impede on the compostability of the labels.
Get a Quote for PURE Labels Eco-Friendly Custom Labels